GO FROM F*CKED UP TO FORKED UP
The Online Coaching Programme for Hospitality Business Owners Who Want To Grow Their Business Without Losing Their Sh*t.
BOOK YOUR FREE DISCOVERY CALL
The #1 Coach in the Food & Drink Industry
This step-by-step programme promises more time, more profit and less stress.
Apply award-winning systems to your business to get, scalable results.
Dream big, work smart and achieve your goals.
All this… PLUS access to Calum's big black book of contacts… worth the price alone!
Discover, Learn and Master
Owning a highly successful businesses and having a fulfilled life outside of work can be a challenge.
Especially in the hospitality industry. No doubt you feel that too. That's why you're here.
You might feel your pain is unique; whether it's cashflow, staff, customers, family time, lack of holidays…. But award-winning chef and coach Calum Richardson will have been there himself. He can share what he learnt to help you avoid and/or overcome these struggles.
"I joined Forked Up 90 because I'm looking to push myself and therefore my business, to be one of the best takeaway fish & chip shops in the country.
Whilst it's hospitality based it's about personal growth, the right mindset, setting and achieving those goals.
Calum is always there to keep you accountable and offer advice from his wealth of experience.
The biggest win was setting goals. I set out 4 goals and I've exceeded everyone of them."
"I joined Forked Up 90 because I felt I needed help on personal development, me and my wife run fairly successful business but felt chained to the shop and was missing out on family time with no real end goal to work to.
We have clear goals to work to now, family and business. A big part of that is how we now are handling staff and management.
Calum is a great guy, tells it as it is, no messing and knowledgeable. Always on hand when we've needed help and someone I feel there is always something to learn from."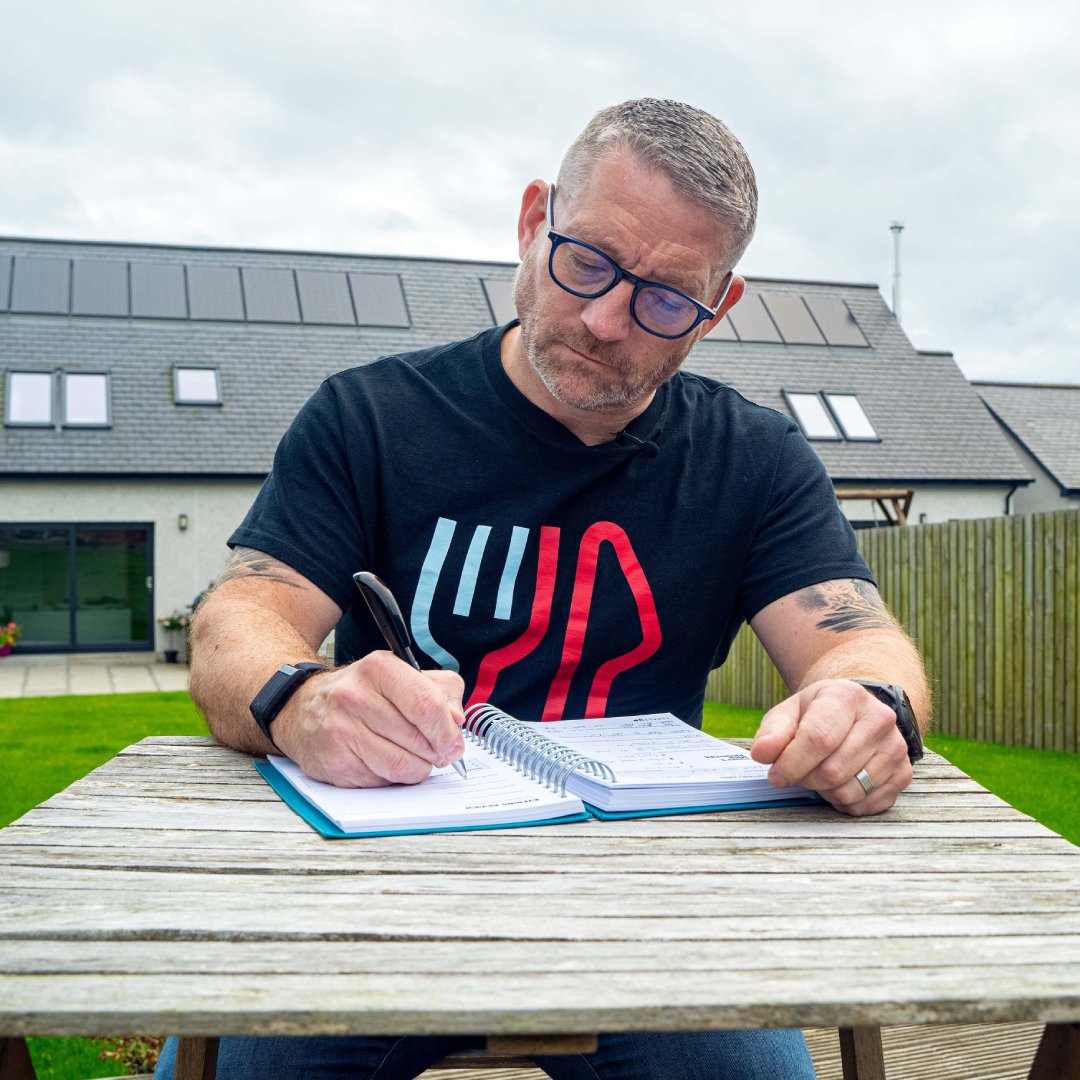 Meet Calum
Calum Richardson is the Chef/Director of The Bay Fish and Chips, Mobile catering unit – The Bay on The Road and business coaching programme Forked Up.
You want to take back control of your business and your life? Calum is the guy that can help you.
With more than 25 years' experience in hospitality, Calum has gained near unrivalled knowledge about business and personal challenges.
Before opening The Bay, one of the most successful fish and chips businesses in the UK, Calum served in the Royal Navy. After completing ten years of service, he entered our beloved food and drink industry.
Calum's journey entails family businesses, partnerships and finally his solo journey to owning a string of six and seven-figure businesses.
What people always want to know is; how did he do it? And… Can they do it too?
And so, Forked Up was born. Book your free call and find out how Calum can change your life… IN JUST 90 DAYS.
Forked Up 90
GO FROM F*CKED UP TO FORKED UP… in just 90 days.
THE Online Coaching Programme for Hospitality Business Owners Wanting More Time, More Profit and Less Stress.
Learn how to take your hospitality business to the next level whilst eliminating overwhelm and actually spending more time with your friends and family.
Calum is so confident he can help you, Forked Up 90 comes with a money-back guarantee.
Chef's Table
After completing Forked Up 90, you may be eligible to upgrade and join Chef's Table.
This is an advanced 12-month programme, with more 1-2-1 time and networking with your peers.
Calum will only invite you to the table if he has seen you put into action what you learnt in Forked Up 90.
Chef's Table has been designed to build on your 90-day successes, taking your business and personal growth to unbeatable heights. Admission has to be by invitation to ensure it's the right fit for both you and the other business owners at the table.
Dream big, work smart and achieve your goals
You can find out more about Forked Up 90 here.
Or if you're an action-taker, a go-getter, save yourself the time and book your free Discovery Call with Calum now.